Welcome to Our Fellowship
Ministrymaker Ministerial Fellowship, an outreach of Ministrymaker Ministries, offers ordination certificates, affiliation, and a spiritual covering to men and women who are entering the mission field, starting a church or ministry, or wanting to become leaders in their local congregation.
We help people from all walks of life, backgrounds, and denominations become better preachers, teachers, and ministry leaders. We also provide mentoring, restoration, and support to those who have experienced failure.
1 Thessalonians 5:11 – "Wherefore comfort each other and edify one another, just as you also are doing."
Galatians 6:1 – "Brethren, if a man be overtaken in a fault, you who are spiritual, restore such an one in the spirit of meekness; considering yourself, lest you also are tempted."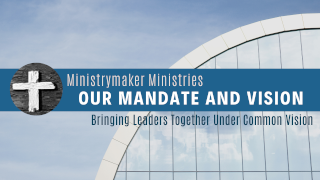 Ministrymaker Ministries has received a mandate from God to gather together leaders, ministers, and churches of like precious faith. The vehicle He has raised up for this gathering of leadership is Ministrymaker Ministerial Fellowship. For more information, watch this message from Dr. Linton.
We believe in the absolute autonomy of each pastor and local church. Our desire is to come along side those called of God to support, strengthen, and encourage you in your walk with the Lord.
Ready to get started? Check out our membership requirements page. If you have any questions, please send us a message and we will respond as soon as possible.
Blessings!
Dr. Gary and Kim Linton
---
Become a Partner
Ministrymaker Ministerial Fellowship strives to keep affiliation and membership fees as low as possible. Along with our already low costs, pastors and ministries from developing countries often receive a significant discount. Thank you for being a blessing!
Donate to Ministrymaker Ministerial Fellowship
Ministrymaker Ministries, Inc. is a 501(c)3 tax exempt, non-profit organization. All donations are tax deductable.
---
Testimonials
"Thank you for your ministry which has enabled me to preach on different topics in different situations and has made me a real preacher." – Reuben Rai
"The teachings, prayers and encouragement I've received from Ministrymaker have been life changing and such a blessing to me and my husband. I will be forever grateful for Dr. Linton, his beautiful wife, and the ministry God has so graciously bestowed upon them." – Sarah Maloney
"When I first felt the spirit of God urging me to step into ministry, I moved in faith searching for how to start. I found nothing! Growing more frustrated, I finally found Ministrymaker which was the only organization that gave me the help, encouragement and information that I needed." – LaTonya Elias
"Your ministry has helped me get conviction in my faith in the Lord Jesus Christ. I am so glad to share that this is the first time the knowledge in the scriptures has touched my heart." – Nosheen Victoria